one month at a time, starting with january:


a lone palm tree leaf survives the weight of the snow in victoria. january.


maria/freya, yoseff, ariz0na/me, and nigel after we finished playing a spectacular valentines day party in victoria. february.


it's funny to think that these things that we love to swing on and feel free are dependent on things like chains. gorge park, victoria. march.


a rainbow streaks the sky, painting it brightly to contrast the granite grey town of aberdeen, scotland. april.


i met this swan on my lunch time walks in victoria. she had a bunch of eggs underneath her but didn't mind my company much. i caught her looking at me from only a couple feet away and we traded this glance. may.


not far from the swan there were some flowers. it being june, the sun was in a good place to cast interesting shadows..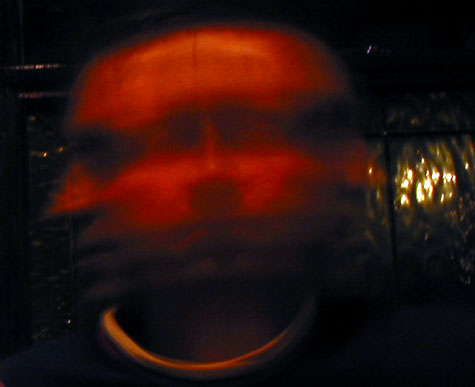 at christies pub with adrian and neil, and i think we got bored of waiting for the food, so we started experimenting with some simple time lapse in the dim light that the pub provided. a slow turn of the head. july.


the brilliant leonids were not so brilliant this year .. i didn't catch any of them from the malahat lookout. that's jim in the shadows who actually did capture some of them. august.


brent carmichael's wake in victoria at the one lounge. drag queen performance .. was really moving indeed .. if you were there you know what i mean. it was intense. september.


at the end of september, it was time for me to leave victoria. i took my toys and went away. october.


i went away to vancouver, which is where one of my best friends devon lives. here she shows off her wedding ring, which drew (on the right) gave her. they are to marry in the summer. november.


not only do i have an eye on vancouver from where i am — the company i work for does as well. so does dj ariz0na.. december.