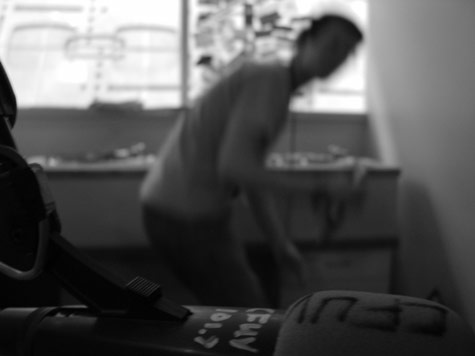 so in one sphere of reality, you have the global underground messageboard and their producer scene. and here they are, messing with eachother and washing their dirty laundry in public:
Bill Hamel (Technology / Sunkissed Records owner) and BT's Soapbox Fiasco.
people arguing about.. well, to be honest, i read the first 2 pages of the thread and then i had enough. if i was bored enough, it probably would have been really hilarious. i talk to Roman on IRC every now and then, and Hamel as well. it's not as if either of them need anyone to take sides.. i think most of the traffic in the thread is people egging them both on. i didn't read enough to find out whether or not BT got in on the thread itself as well.


and on the other hand, you have this tight little local scene of producers in the small little sphere of victoria (and a bit from vancouver). i made a list of local producers whose quality music we have played on the radio in the last 2 months, and it's rather large. in fact, here, have a look at the message from the ravevictoria.com message board:
http://www.ravevictoria.com/msgboard/msgdisplay.rave?msg=18897&bid=music
that's pretty cool actually. when i first started on cfuv 4 years ago, there was very little in terms of local music which was playable. these days, we are faring far better and it's really quite cool. we now have a complete scene.