myself and pete tong (real)
tonight i am back on the air for the first time in just over a year. starting at 1 am PST, the resonance sneak preview will be broadcasting in victoria on 101.9 FM. if you're on the 'net and far away, you can still listen by listening to the real audio stream.
your hosts are nick gurns and I!!
so.. let me fix that picture..


me and nick gurns (not as real)
errrr……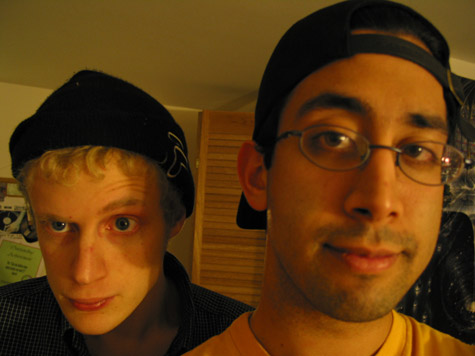 nick gurns and me (real)
the actual show will begin not this week but the next, on fridays from 3 pm – 4 pm PST. woooohooooooooo!!