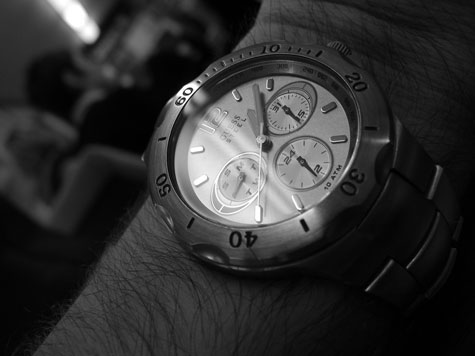 there's a picture of me from this morning where i totally look like a surfer dude. except without .. well, you know, the surfing. i'll have to post the picture next time i make it to victoria. which .. will be .. i am not sure. auuuugh, i need a usb port in nanaimooooooo…..
hmm, that got me thinking for a few minutes there.
this evening, myself, emily and saila went for dinner at Gina's. it was awesome. totally gooder.
and tomorrow, we shall snowboard. awww yeah. i got these new zope airwalk snowpants for the event. they're so cool i'd wear them anywhere and everywhere. well i'm not sure about that, but they're definitely boss.
anyway, the mullet wig seemed to be a big hit with all the kids at brechin elementary. as they say in fubar, give 'er. and that's what i did.
turn up the good and turn down the suck!